Interactive visual arts project on climate change consequences
During my research stay in Stellenbosch, South Africa, I came across an interesting arts project on climate change, which was installed during the cultural festival "Woordfees".
A note on the wall invites onlookers to participate: to illustrate or write about what or who they would miss the most if our climate completely collapsed. Another note asked to describe fond memories of nature.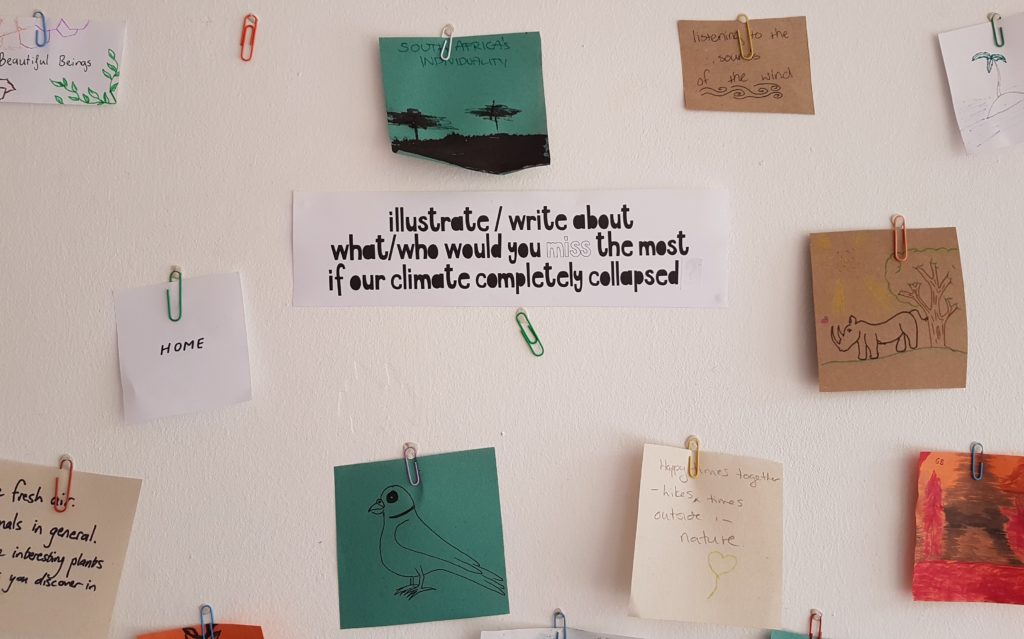 All around, people posted little notes and drawings, all of which gave interesting insights into their perceptions of climate change, especially their fears.