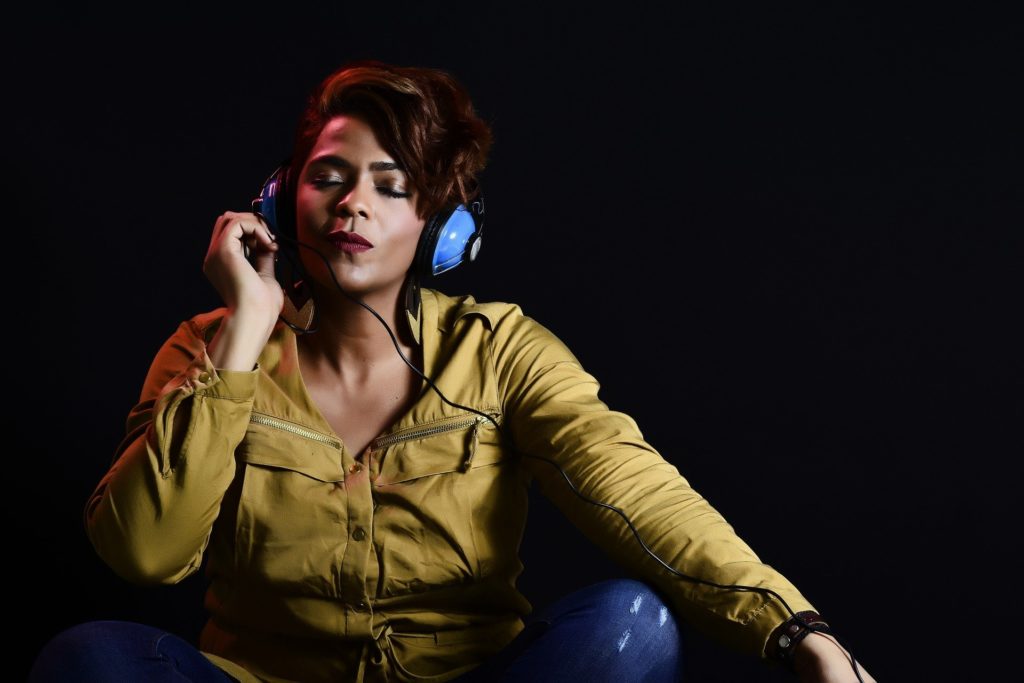 Following up on our series about climate change in pop culture (read part 1 about young adult novels here), we would like to present you some examples of pop songs from different musical genres dealing with the topic of climate change. There are many reasons for science to take popular culture seriously – one of them being that pop culture can be seen as a "battlefield" where scientific knowledge and attitudes are presented and disputed. If science disregards this field, it is left for pseudo-scientific actors, fundamentalists and figures with vested interests who use pop culture as a way to spread their view on scientific topics such as climate change (see also Allgaier 2017).
Since climate change has become a "hot topic" in the past years in personal conversations and on social media such as Twitter, it is not surprising that a rising number of pop songs deals with the topic, especially since 2018/2019 when climate activism became a mainstream topic for the youth: "…it has since become clear that this was the year that the changing climate began changing music, with many major recording artists streaming their interpretations of the eco-apocalypse." (The Verge 2019)
So here are three examples of well-known and probably less well known "climate pop songs":
Billie Eilish | All Good Girls Go To Hell (2019)
Accompanied by drastic images of burning tar and oil, the singer seems like a fallen angel warning the audience of the dooming apocalypse, induced by fossil fuels and climate change: "Hills burn in California / my turn to ignore ya / don't say I didn't warn ya." To make her intentions behind the song crystal clear, the YouTube video description says: "A note from Billie: right now there are millions of people all over the world begging our leaders to pay attention. our earth is warming up at an unprecedented rate, icecaps are melting, our oceans are rising, our wildlife is being poisoned and our forests are burning. (…) the clock is ticking. (…) take it to the streets. #climatestrike"
Childish Gambino | Feels like summer (2018)
An agreeable summer song at the first sight, Gambino deals with the topic of hot summers, while criticizing that most people are too distracted by petty problems to take note of the climate crisis behind the heat. The song was created under the impression of the "summer of record" 2018 and called "the climate change anthem of 2018" (see this song analysis).
Peter Fox | Fieber (2008)
This is an older example of a German pop song illustrating the effects of a warming world ("Fieber" meaning Fever):
Brauch' kein Testament, der Westen pennt / Bis der ganze verpestete Hexenkessel brennt / Meine Stadt hat Fieber, sie tropft und klebt / Wir haben schwere Glieder, der Kopf tut weh / Wir sind wie 'n alter Hund, der grad noch steht / Wir ham's verzockt, verbockt, der Doktor kommt zu spät.
Translation: No need for a Testament, the West is asleep / Until the whole polluted witch's cauldron burns / My city has a fever, it drips and sticks / We have heavy limbs, our head hurts / We're like an old dog that's still standing / We've gambled it away, screwed it up, the doctor is too late (translated with www.deepl.com).
It seems that heat, drought and wildfires are among the most used representations for the underlying problem of climate change, which cannot be directly experienced. But we will keep our eyes and ears open for more "climate change songs" and probably extend the series with more posts.
Other sources dealing with climate change in popular music:
Collinson, Ian (2019): 'This is the Funeral of the Earth': The 'Dead-end' Environmental Discourses of Australian Ecometal, Australian Metal Music: Identities, Scenes, and Cultures, DOI: 10.1108/9781787691674, (129-144). https://onlinelibrary.wiley.com/doi/full/10.1002/wcc.381#citedby-section
Reimer, Nick (2020): "How do we sleep while our beds are burning?" – Die Klimakrise in der Pop- und Rockmusik. https://www.klimafakten.de/meldung/how-do-we-sleep-while-our-beds-are-burning-die-klimakrise-der-pop-und-rockmusik