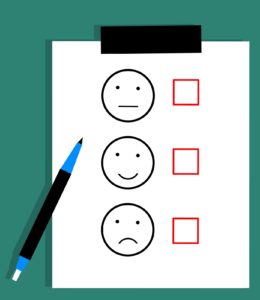 by Fenja De Silva-Schmidt
During the first week of the recent COP 24 in Katowice/Poland, we reran our survey from 2015 and questioned a sample of German nationals about their climate change knowledge and attitudes. The German newspaper DIE ZEIT published an article about our first results – here is a summary for our English speaking readers:
In short, the Germans' interest in climate change has risen: Compared to 2015, they talked about the topic more often, did more online research and more people said it was a relevant topic for them. 30 percent of the respondents named climate change as one of the two biggest problems Germany is facing at the moment (in 2015: 15%). Almost half of the Germans called themselves rather interested or very interested in climate politics (2015: 36%).
Concerning international climate politics, people have become more pessimistic than in our first survey. Only one in five Germans believes that a global agreement can help prevent dangerous climate change, when it was previously more than one in four. Only 36 percent think that the 2-degree-goal is still achievable (2015: 45%).
In consequence, more Germans are willing to participate in climate protection in their everyday lives: Almost half of them want to factor climate protection into their future food and mobility choices; many claim to do so already. One in three wants to participate in online actions for climate protection such as petitions, while one in five even wants to engage politically in an organisation to protect the climate.

Während der ersten Woche der vergangenen Klimakonferenz in Katowice/Polen haben wir unsere Befragung aus 2015 wiederholt und erneut ein Deutschland-Sample nach den Einstellungen zum und dem Wissen über den Klimawandel befragt. Eine erste Zusammenfassung der Ergebnisse gibt es bereits auf ZEIT online zu lesen.