A while ago, we explained what climate change litigation is, and presented some case examples that have been featured in the media (see here). For this post, we conducted a telephone interview with the climate change litigation expert Gisela Toussaint, who has already been part of several initiatives appealing to different courts. She explains further details of her approach and tells us about her motivation.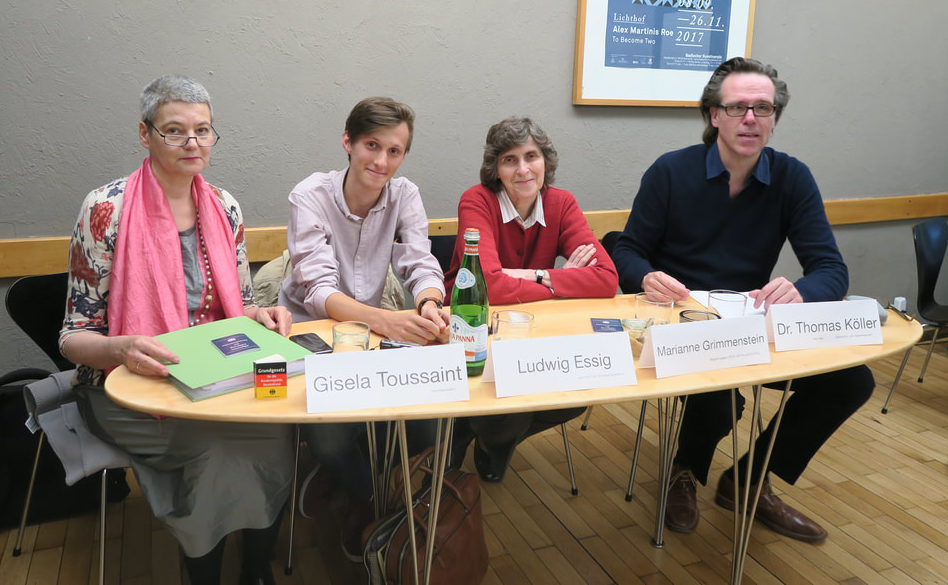 Gisela, what are your current projects related to climate change?
I have filed a number of lawsuits against international trade treaties, such as treaties between the EU and Japan (JEFTA) and the EU and Singapore (EUSFTA). Since 2016, I have also been trying to get the International Criminal Court to investigate actors like Trump and Bolsonaro for their actions against climate change mitigation. In the context of COP25, I have also just published an "Open Letter for Future" to the delegates.
Let us first talk about your lawsuits against international trade treaties. What problem do they pose for climate protection?
We all know that we need to act as quickly as possible to keep global warming limited to the level of 1.5°C and hereby stop the climate catastrophe. All governments, industries and economies would need to immediately and massively start reducing emissions and changing to renewable energies and economies.
However, according to international trade agreements, climate protection has to take the back seat behind trade interests. Treaties like CETA even offer a way for companies to file lawsuits against nations who engage in climate protection if they see their trade interests endangered. This approach is called "press and sue".
How do you want to stop international trade agreements from hindering states in taking ambitious action for climate protection?
My argument is that this objective is set by the Paris Agreement as an international, binding legal document. It has the highest degree of international law (called "ius cogens"), so all minor and opposing trade agreements have to be judged invalid.
You have also tried to appeal to the International Criminal Court – on which grounds was that?
In my view, preventing action against the grave danger to mankind that climate change poses is nothing less than committing global "genocide" and "crime against humanity", according to the Rome Statute. By bringing up such drastic arguments, I want to get the governments worldwide to take action as soon as possible. If they saw that a claim like this would even just be considered by the International Criminal Court, this could be a tipping point and serve as a major argument against opposing claims from the industry.
How do these lawsuits work, and how are they funded?
My principal mandate approached me via the internet. In her name and the names of others who now support the claims, I filed the lawsuits. The costs are covered by crowdfunding, so effectively by donations.
Thank you for these very interesting insights into your work, Gisela!
Further information is available here:
Gisela's website: https://www.vrany.de/projekte/klimaschutz/
Information on the appeal to the International Criminal Court: http://www.frackingfreieshessen.de/index.php?page=Thread&postID=7950
Information on the lawsuit against EUSFTA: http://www.greenteam-schwabenpower.de/blog/jugendliche-reichen-klimaklage-ein#comments
Information on the lawsuit against JEFTA: https://www.change.org/p/2134204/u/23285769