Besides demonstrations in the streets and public calls for climate action, activists are also attempting to fight for stricter climate protection laws by employing the legal system. Filing lawsuits against nations and states, political actors or companies in the context of climate change is called climate change litigation. Recently, some cases have gained prominence in German reporting as well as in international media coverage.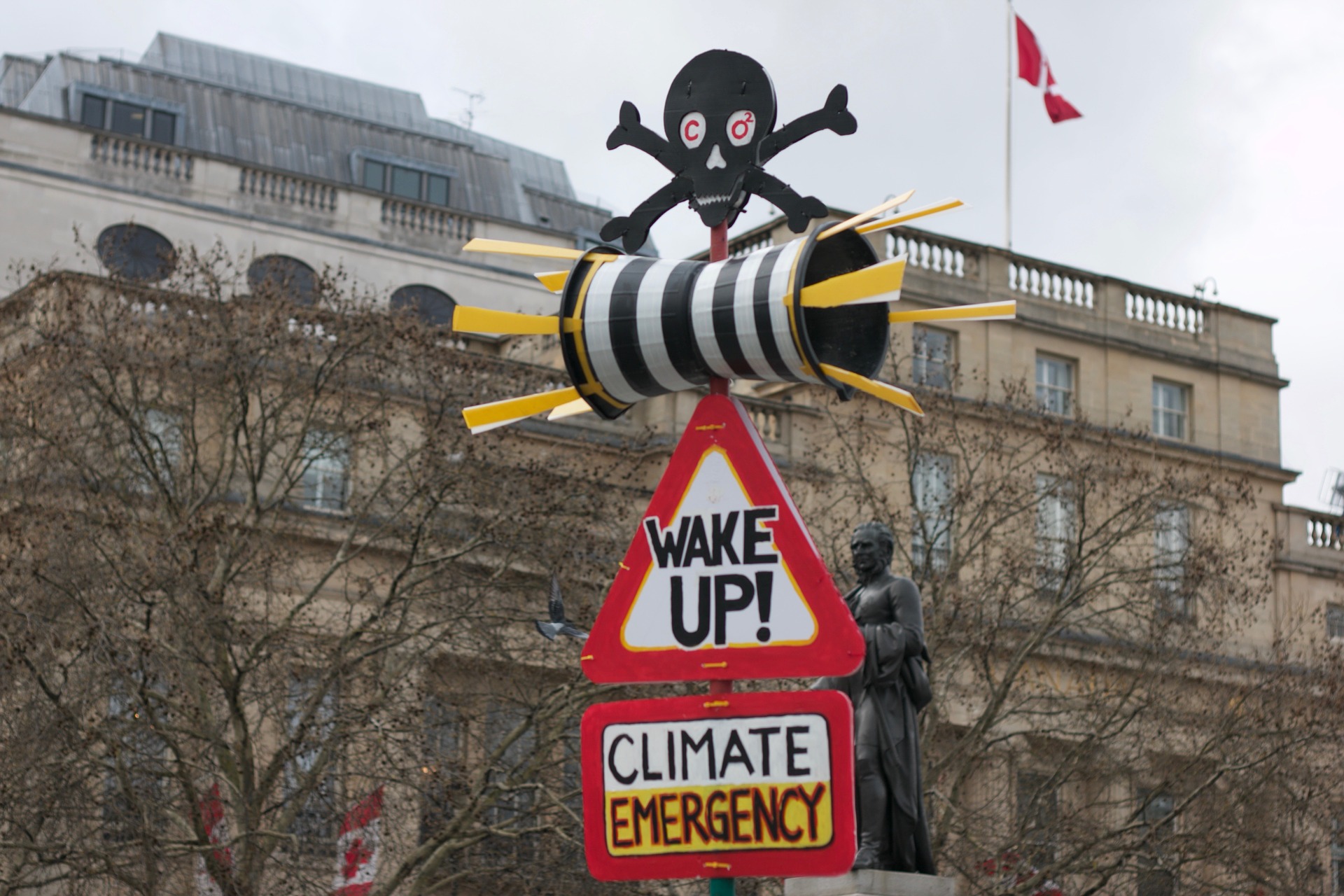 In the German media, there have recently been quite a few reports about a family from the North Sea island Pellworm, who tried to sue the German government together with Greenpeace and other German farmer families. Earlier in November, the case was dismissed by the administrative court in Berlin, since climate protection is not yet clearly required by the national law.
Climate change litigation is even more common in the USA, where researchers have counted more than a thousand cases up to May 2019 (Setzer & Byrnes 2019). Most cases apply to national actors and courts, but there are also initiatives for international or global litigations.
For example, Greta Thunberg along with 15 other young people from 12 different nations filed a complaint to the United Nations Committee on the Rights of the Child against five countries (including Germany) to protest their lack of action on the climate crisis. We came across another example from Germany:
The youth initiative "Greenteam Schwabenpower" filed an international lawsuit against the planned EU-Singapore Free Trade Agreement (EUSFTA) since it contradicts climate protection as prescribed by the Paris Agreement (more on it here). The initiative is supported by attorney Gisela Toussaint, who has been using international criminal law to force governments into climate protection since 2016.
In a second post, we will present this initiative in more detail,  since we managed to interview Ms Toussaint on her approach and her motivation – so stay tuned!
Basic literature on climate litigation:
Peel, Jacqueline / Osofsky, Hari M. (2015). Climate change litigation: regulatory pathways to cleaner energy. Cambridge, Cambridge University Press.
Setzer, Joana / Byrnes, Rebecca (2019). Global trends in climate change litigation: 2019 snapshot. London, Grantham Research Institute on Climate Change and the Environment and Centre for Climate Change Economics and Policy, London School of Economics and Political Science. http://www.lse.ac.uk/GranthamInstitute/publication/global-trends-in-climate-change-litigation-2019-snapshot/
German media reports on climate change litigation cases:
https://www.welt.de/regionales/hamburg/article194712333/Klimawandel-Warum-eine-Familie-die-Bundesregierung-verklagt.html
https://taz.de/Gescheiterte-Klimaklage/!5637856/
English language reports about Greta Thunberg's lawsuit:
https://www.unicef.org/press-releases/16-children-including-greta-thunberg-file-landmark-complaint-united-nations
https://edition.cnn.com/2019/09/23/world/united-nations-greta-thunberg-children-climate-change-human-rights-complaint/index.html