The last month of the year has begun, Christmas decorations are taking over the cities, and another climate conference has started.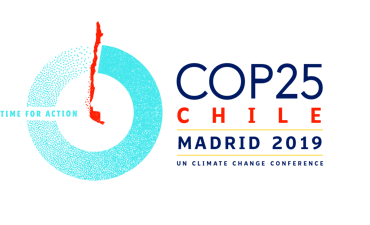 From December 2-13, COP25 will take place in Madrid. The conference was overshadowed by organisational issues: First, the designated host country Brazil withdrew its offer, because its new president Jair Bolsonaro takes a strong stance against climate protection. Chile offered to take over, but due to ongoing protests against the government, President Sebastián Piñera decided roughly a month ago that the country would not be able to host the conference. After lots of hectic short-term reorganisation, Madrid is now the venue, while Chile remains the official host contry.
Besides these uncertainties, the goals of this years conference seem rather vague – again, the countries want to decide how to implement the Paris Agreement in more detail. Maybe these two factors have lead to a moderate interest of the media in the run-up to the summit, especially compared to coverage around COP21.
We will again monitor the climate conference and its reception – on the one hand, we plan a series of posts here on Climatematters, on the other hand, we will re-run our Germany-wide survey about climate politics and media reception for the last time in this format.
For those who wonder what exactly happens at a COP, we recommend this infographics (available in German and English at Klimafakten.de):