How was the Covid-19 pandemic communicated by different leaders in their televised speeches and why does it matter?
by Hadas Emma Kedar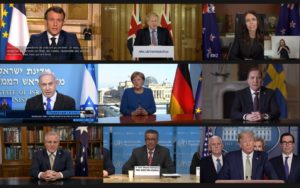 Six months have passed since nations of the world have locked-down against the spread of Covid-19. After its classification as a pandemic by the World Health Organization on 11 March 2020, leaders have addressed their nations to declare an emergency. These "addressing the nation" speeches are worth examining, as they deal with the same crisis at the same point of time, and it seems fair to assert that a great deal of a society's behavior stems from its leader's public expressions. For example, terms like war, enemy or discipline might encourage anxiety and violence among citizens, while challenge, strength and solidarity might encourage emotional strength and decrease anxiety.
Continue reading Addressing the Nation: Pandemic!