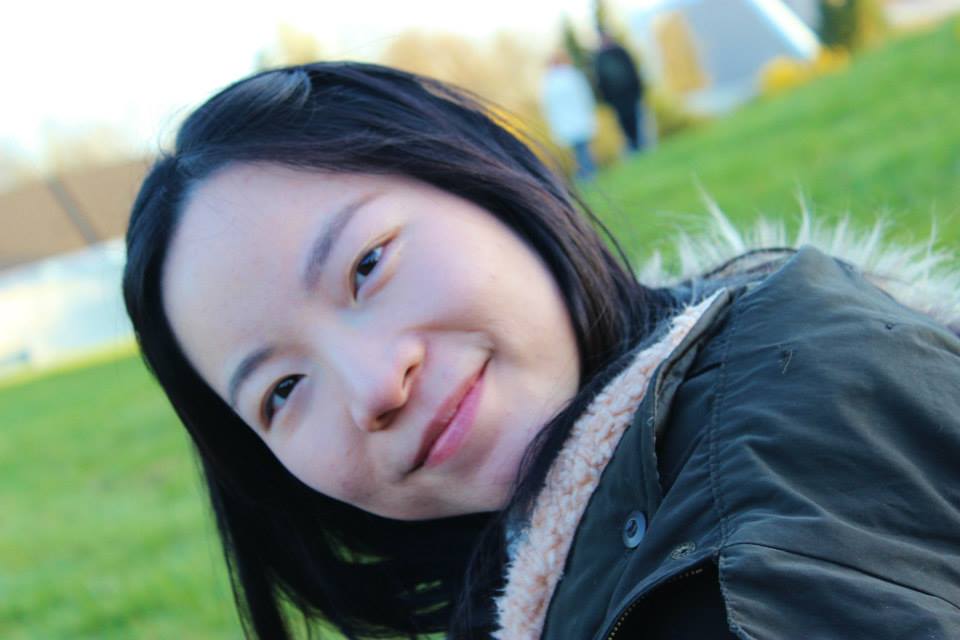 Zi is a Chinese journalist currently working towards her master's in journalism and globalisation in Hamburg. 
CCTV
On 11 December, CCTV posted 2 stories relating to the conference. One story titled 'China denies rejection by ambition coalition at climate change conference' emphasized China's efforts on fighting against climate change by covering Chinese Foreign Ministry spokesperson Hua Chunying's speech at the climate change conference. The other one focused on US-China relations, titled 'Chinese, U.S. presidents exchange views on climate conference, bilateral ties over phone'. This piece stressed the successful communication between China and the U.S. over climate change issues and called for strengthening coordination to reach agreement.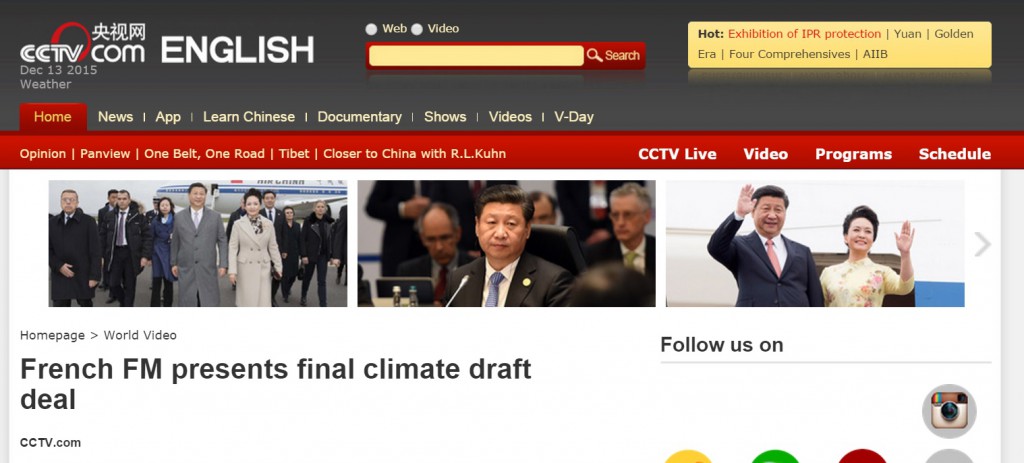 China Daily
Compared to other mainstream media outlets, China Daily posted many more news stories about climate change. There were 18 articles related to Paris talks published on China Daily main site and China Daily USA, China Daily Europe.  Nevertheless, they all focus on China's positive attitude towards coming up with effective global solutions to climate change.  In addition, most articles talked about US-China relations, pointing out that conflict should be avoided for the interests of the two countries and international community. Overall, all stories try to promote China's positive image and emphasis China's 'encouraging progress'.
People's Daily
Since CCTV, China Daily and People's Daily are all state-run media, they often publish the same or very similar articles.  Four news stories published on 11 December are also published on China Daily.
Other main media outlets in Chinese language mainly report the fact that the Paris climate conference was extended by one day.  Besides that, China being excluded from the high ambition coalition was a topic many of the articles focused on.