by Radhika Mittal and Fenja De Silva-Schmidt
The Food Project is a multidisciplinary endeavor at Hamburg University, funded by KNU with seed money, bringing together collaborating researchers from various disciplines to examine the relay and utilization of a critical issue like sustainable food practices in the public sphere.
At the University of Hamburg, researchers from the disciplines of Journalism and Communication Studies, Sociology, Economics and Linguistics are engaged in conducting pilot experiments. They are joined by a researcher from the University of Graz, Austria to examine the topic within the area of Social Geography.
The project is supported by a team of external, international advisors, hailing from universities in Ireland, France, Denmark, and UK. In order to foster a discussion that facilitates the development of the pilot studies, a workshop was organized at Hamburg University between September 19 -21. The main aim was to update all participants on the state of each sub-project and garner inputs from the advisors for a way forward.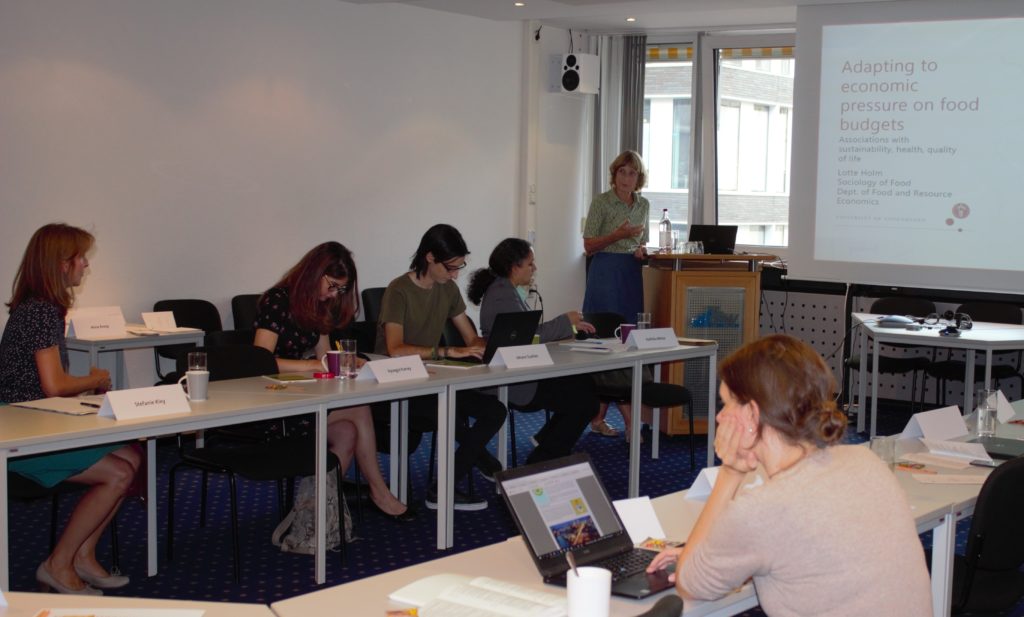 On the first day of the workshop, the external advisors presented their own work in the realm of food and sustainability. Presentations ranged from carbon footprints of grocery shopping and the value and growth of building sustainable food sharing practices across cities to examining how people adapt their food consumption to budgetary pressures. These fed into theoretical and practical discussions that set the tone for the following day.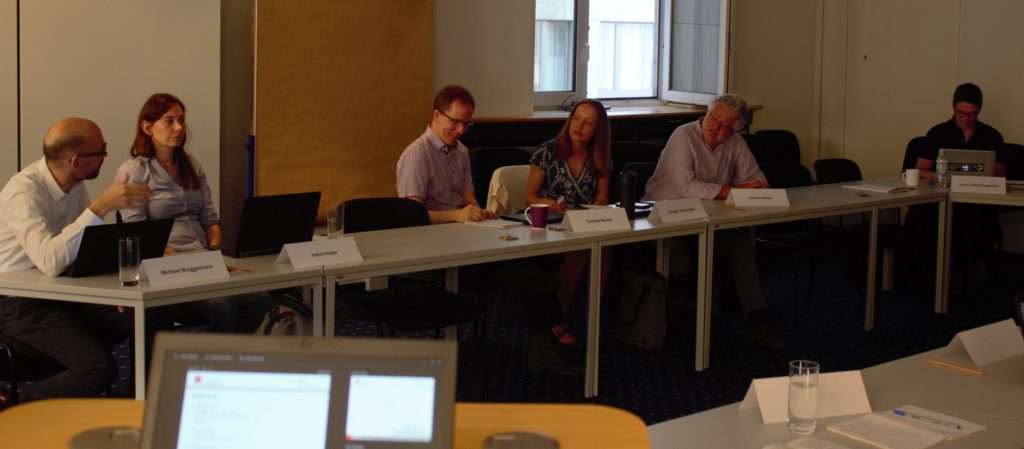 The sessions of the second day were filled with current updates from the multi-disciplinary research projects from economics, sociology, linguistics, social geography and communication studies. The topics were diverse in examining experiment designs to study attitudes and norms, the effectiveness of frames in reducing meat consumption, identity and sustainability arguments on social media, framing and metaphors in global newspapers, among others. Future plans to take forward these projects were discussed, partially with external advisors and partially through an internal meeting with all research participants.
This workshop was funded by the Fachbereich.