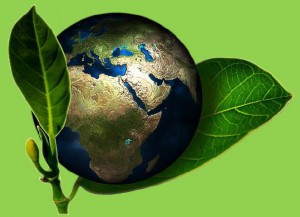 How do German citizens perceive climate change? What do they know about climate politics? And how do they evaluate national and international efforts against climate change?
Within the framework of our "Down to Earth" study, we aimed to answer these and further questions with an online survey with more than 2000 persons, conducted in Germany two weeks before this year's climate conference in Paris.
We outlined the study's main results in a short research report (in German) which can be downloaded here: Working Paper "Before the COP21: How Germans evaluate climate politics, what they think and what they know about it".

Vor der UN-Klimakonferenz 2015 (COP 21) – Was die Deutschen von Klimapolitik halten, was sie bewegt und was sie darüber wissen
Wie nehmen die Deutschen den Klimawandel wahr? Was wissen sie über Klimapolitik? Und wie bewerten sie nationale und internationale Bemühungen im Hinblick auf die Bekämpfung des Klimawandels?
Diesen und zahlreichen weiteren Fragen sind wir im Rahmen unserer Studie "Down to Earth" in einer Online-Befragung von mehr als 2000 Personen – durchgeführt in Deutschland zwei Wochen vor der diesjährigen UN-Klimakonferenz in Paris – nachgegangen.
Die zentralen Ergebnisse dieser ersten Befragung haben wir nun in einem kurzen Bericht zusammengefasst, welcher hier abrufbar ist: Arbeitspapier "Vor der UN-Klimakonferenz 2015: Wissen, Einstellungen und Zweifel der Deutschen zum Thema Klimapolitik"