From the get-go, the multi-billion euro investment "Nord Stream 2" has been widely criticized, regarding political independence from Russia, political oppression through Russia, and the climate implications of investing in gas pipelines.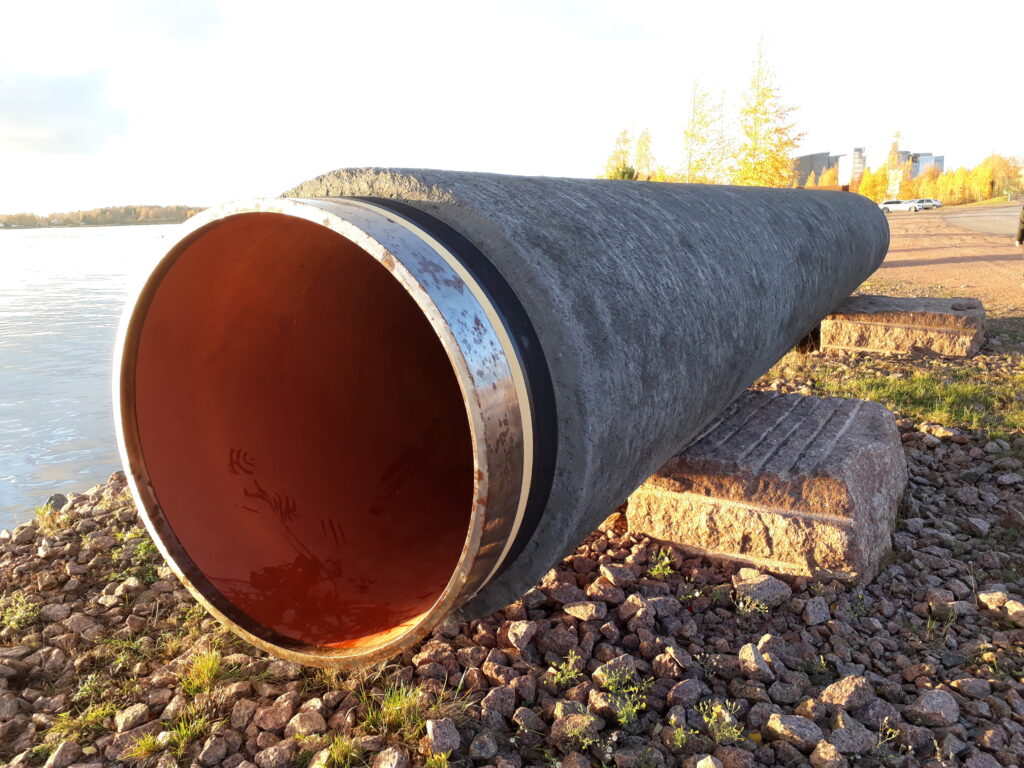 When there is an imminent threat of war looming over the horizon it is hard to find clear-cut answers to global issues. This is very much the case in the Ukraine-Russia conflict. Ongoing for the past eight years, the crisis has just been met with renewed media attention as Russia initiated a full-blown military standoff, deploying more than 100.000 troops to the border and demanding that Ukraine never be allowed to join NATO, a concession the alliance has ruled out. With a new threat of armed conflict on the horizon, politicians are grappling with diplomatic means to prevent all-out war. While Germany – one of the largest arms exporters – writhes at the thought of supporting Ukraine with weapons, insisting on other diplomatic means, the prominent stance seems to focus on economic sanctions, especially relating to the European energy and financial markets. Allies are increasingly disconcerted with Germany's reluctance to use the termination of Nord Stream 2 as leverage in negotiations.
What is Nord Stream 2?
Nord Stream 2, a 1230 kilometer long gas pipeline traveling from Russia's west coast through the Baltic Sea, is Gazprom's quantitative expansion over its forerunner and namesake Nord Stream 1. The pipeline is estimated to transport 55 billion cubic meters of gas per year, which would account for more than half of Germany's annual natural gas demand. Since Gazprom is state-owned and the largest natural gas production company in the world, Nord Stream 2 would further cement Russia's monopoly on the European gas market. This would bypass transit countries like Belarus, Poland and Slovakia, and of course Ukraine, which would lose an estimated 2 billion USD in transit fees.
Germany's Ostpolitik then and now
It is no coincidence that the Nord Stream 2 project is not mentioned in the new German coalition agreement of the three constituent parties. Their reactions to the current situation indicate a problematic divide: While the Green party and large parts of the Free Democratic Party (FDP) are calling for a tougher rebuke of Kremlin politics, for the Social Democratic Party (SPD) the ongoing conflict and Nord Stream 2 triggers a fundamental debate about the party's foreign policy stance towards Russia.
In Germany's emphasis on diplomacy and refusal to support Ukraine with arms exports under chancellor Olaf Scholz (SPD), critics suspect a continuation of the Ostpolitik (referring to diplomacy with east European countries) coined by ex-chancellor Willy Brandt (SPD). Brandt's east-western politics in the 1970s were characterized by the peace- and security-oriented principle of change through rapprochement. Integration instead of isolation and security through interdependence, followed by a phase that was focussed on maintaining the achieved East-West stability by all means.
In line with this tradition, it was also a social-democrat who, together with Vladimir Putin, initiated the construction of the first Nord Stream pipeline. On September 8th, 2005, shortly before the end of his term in office, then chancellor Gerhard Schröder signed a memorandum of understanding with Russia for the construction of the first gas pipeline that would connect both countries through the baltic sea. Schröder – now working as a lobbyist for Gazprom – set a signal that was carried onwards by the next German government as well. Under Angela Merkel, the project was even expanded through the construction of Nord Stream 2 in 2015.
The German government under Angela Merkel repeatedly refused to see the controversial project for what it was: a political project with a thin economic facade. According to the government, the private-sector project was initially justified purely through economic interests, brushing off geopolitical implications. Shortly after Olaf Scholz took office in December 2021, he reiterated this position, claiming that he did not want to stop the project for political matters. This naive dichotomy is now coming under sharp criticism by other member states such as Poland, Slovakia, Denmark, and Sweden, who are once again demanding a shutdown of Nord Stream 2. After taking up office, Scholz argued for a revamped Ostpolitik aimed at promoting European values such as cohesion and solidarity for the European community – and yet the Russian gas pipeline is not off the table.
The future of natural gas 
Nord Stream 2 is an arena where the climate crisis meets geopolitics. One might think – or at the very least hope – that scientific research and environmentalists have fostered enough awareness and social pressure on politicians for necessary fossil fuel dropouts. In that light, there should not be room made for a gas pipeline that would emit 100 million tons of CO2 per year, not taking into account methane emissions – 86 times more potent than CO2 emissions – that arise from the production and transport. Therefore people were equally shocked at the EU Commission's decision to classify natural gas and atomic energy as sustainable energy sources, emphasizing their transitional character.
While Germany is preparing to phase out coal and is shutting down nuclear power plants one by one, natural gas still plays an important role in Germany's energy system. For that matter, Nord Stream 2 is intended to protect Germany's energy supply from possible shortages. In 2016, the German government refused to halt construction of the pipeline, citing forecasts that Germany's gas demand would increase significantly in the coming years. As current figures show, the opposite is the case. According to the IEA's report, OECD countries experienced an overall decline in gas consumption over the past decade. Climate policy predictions for Germany essentially uniformly anticipate that gas will play a diminishing role in Germany's energy supply. Due to low electricity prices in the foreseeable future, high overcapacity in the conventional power plant sector, and rapid progress in the development of renewable energies and storage technologies, fossil natural gas will no longer have any significance in the electricity industry as a bridge technology. Instead, Nord Stream 2 is likely to become a stranded asset, rendering the project a waste of money and a threat to Germany's climate protection commitments:
"Even by the estimates of the EU Commission, gas consumption would need to be phased out in the EU in the next 30 years, rendering all investments in additional transport capacities a waste of money. This applies to Nord Stream 2, which would have an expected lifespan of 50 years, as well as to the other gas pipeline projects that are currently being developed on the continent." (Urgewald, April 2021)
Conclusion
The question of whether or not atomic energy or natural gas should be considered as a sustainable solution in the transition period has been thoroughly explored by experts. In short: they should not. In fact, Nord Stream 2 would make it nearly impossible for Germany to stick to its 2045 climate neutrality goal. On a political level, Nord Stream 2 heightens the risk of Europe becoming more dependent on Russia as an energy supplier, making governments more susceptible to turning a blind eye to the increasing authoritarianism of Russia's regime, as well as destabilizing the transit states' economies and their democratic sovereignty.