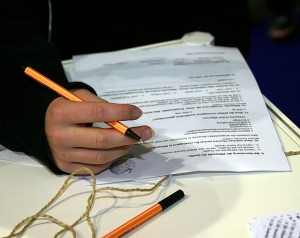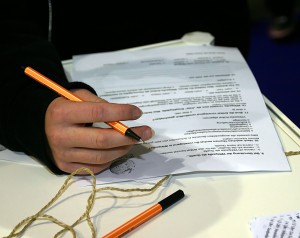 The three-wave panel survey conducted in 2015 analyses whether, how and why peoples' knowledge and attitudes towards climate politics change during the climate summit. The first wave of the online panel survey included 2000 respondents from Germany; the sample was quoted to be representative for age, education and sex.
Questionnaire Panel Survey Down to Earth 2015
In 2018, we decided to rerun the second wave of the survey during the climate conference in Katowice (Poland) to analyze if there are long-term effects and/or differences between both conferences concerning their reception. We repeated the study once again during the 2019 conference in Madrid.
Results from the surveys can be found under "Project News and Publications", further analyses will follow and also be published there.
---

Die dreiwellige Umfrage aus dem Jahr 2015 untersuchte, ob sich die Mediennutzung, das Wissen und die Einstellung der Menschen zum Thema Klimapolitik im Zuge des Klimagipfels verändern und wie diese Veränderungen erklärt werden können. Die Online-Panel-Studie umfasste 2000 Befragte aus Deutschland und ist repräsentativ quotiert hinsichtlich Alter, Geschlecht und Bildung.
2018 haben wir uns entschieden, die zweite Welle der Befragung während der Klimakonferenz in Katowice (Polen) zu wiederholen. Auf diese Weise können wir mögliche Langzeitveränderungen messen und/oder Unterschiede in der Rezeption der beiden Klimagipfel analysieren. Zum Klimagipfel in Madrid 2019 haben wir die Befragung ein weiteres Mal wiederholt.
Die Ergebnisse der Befragungen finden Sie unter "Project News and Publications", weitere Auswertungen folgen und werden dann ebenfalls dort veröffentlicht.