by Stefanie Walter and Fenja De Silva-Schmidt
Our Online Media Monitor has been collecting tweets for roughly a year now – time for a little retrospection.
The tool provides ongoing monitoring of the transnational online media debate on climate change by searching for related tweets. Tweets are collected if they contain the following hashtags or key words: #climatechange OR "climate change" OR "global warming" OR "Klimawandel". Additional criteria are that the tweets got at least 5 retweets and contain at least one link.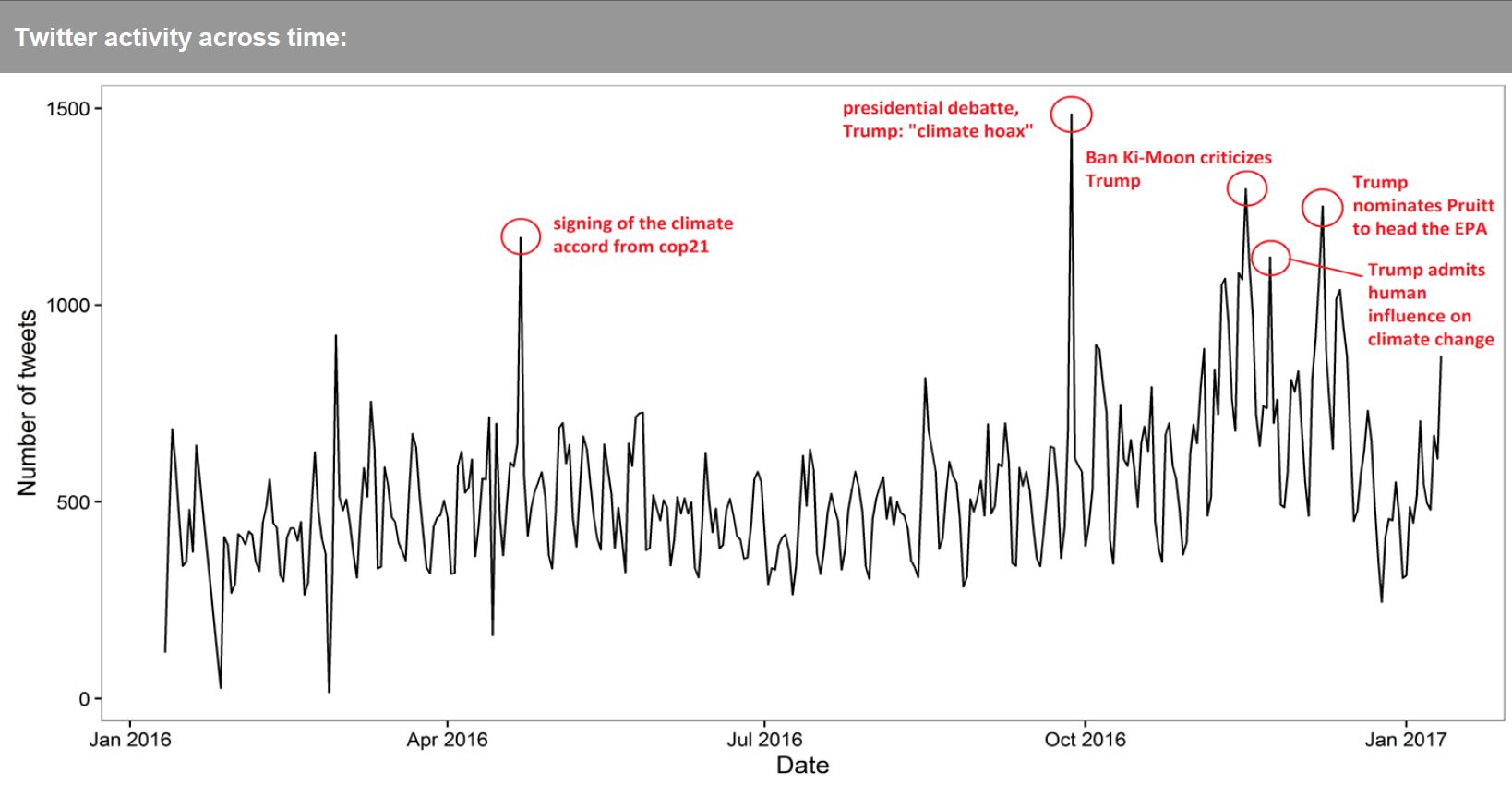 Continue reading Review 2016: One Year of Climate Change Debates on Twitter